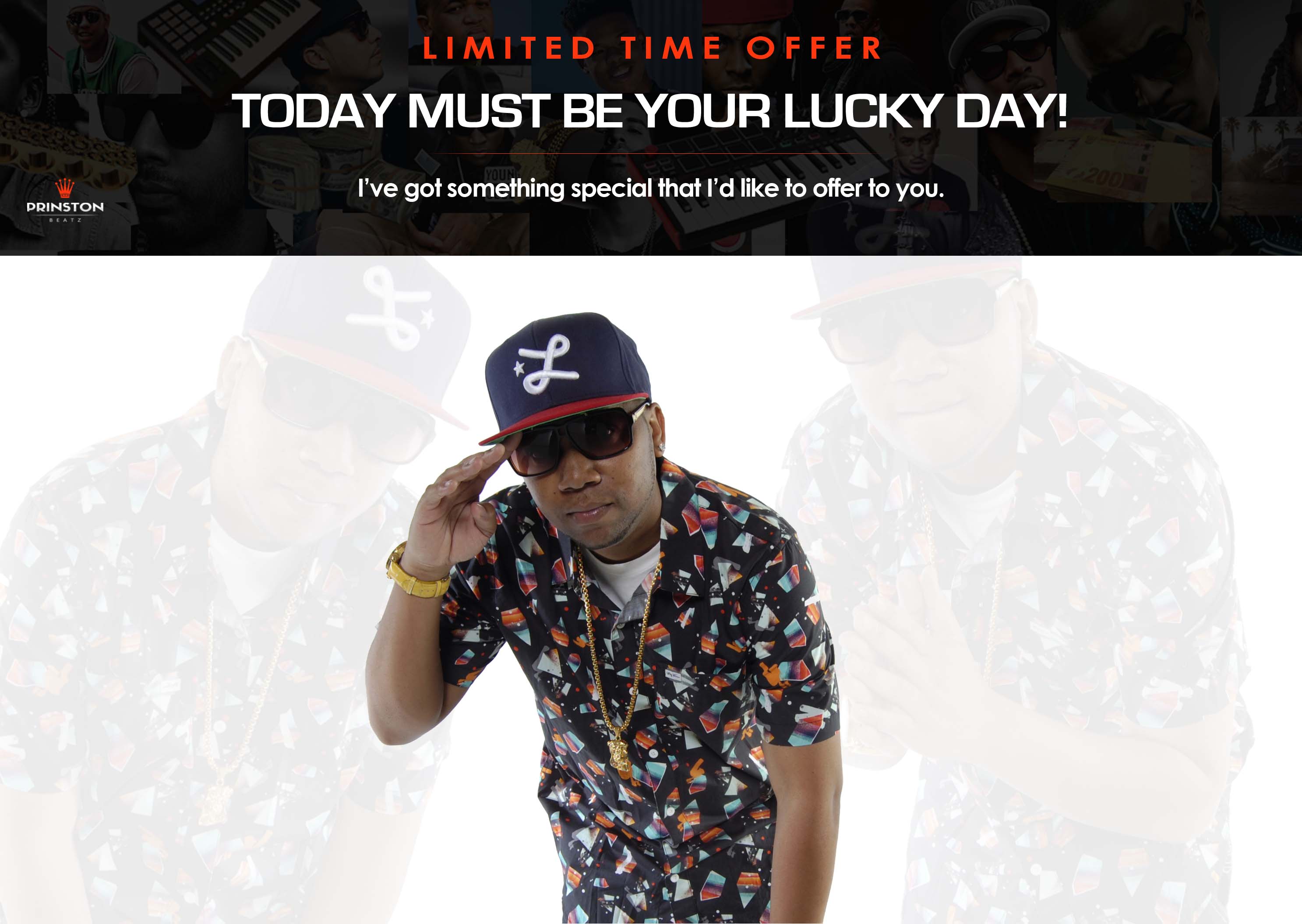 MEET YOUR PRODUCER
Hey, whats good!
________________________________
My name is Prinston and I'm a professional Music Producer who wants to bridge the gap for Independent Artists so that they have the same resources that the Major Label Artists have.
Thanks for checking out my music and downloading the 5+ Free Beats pack from my website. I really appreciate it.
In the past decade, I've worked with hundreds of artists from all over the world. Independent artists, major artists, labels. Heck, I even use some of my beats to rap on, so I know exactly what artists go through.
From working with all these different artists and companies, I've learned that it's extremely difficult to reach a certain level of success as an artist without having the right resources at hand.
The reason why I brought you to this page is because… I would like to offer you my help as a music producer.
I'd like to be someone you can turn to whenever you're struggling with anything related to music production.
Beats
Mixing
Mastering
Vocal Production
Business
Basically, having a music producer on speed dial!
I'm always looking out for new talent and artists to collaborate with. I hope this is something you'd be interested in as well.
Scroll down to see what I have to offer.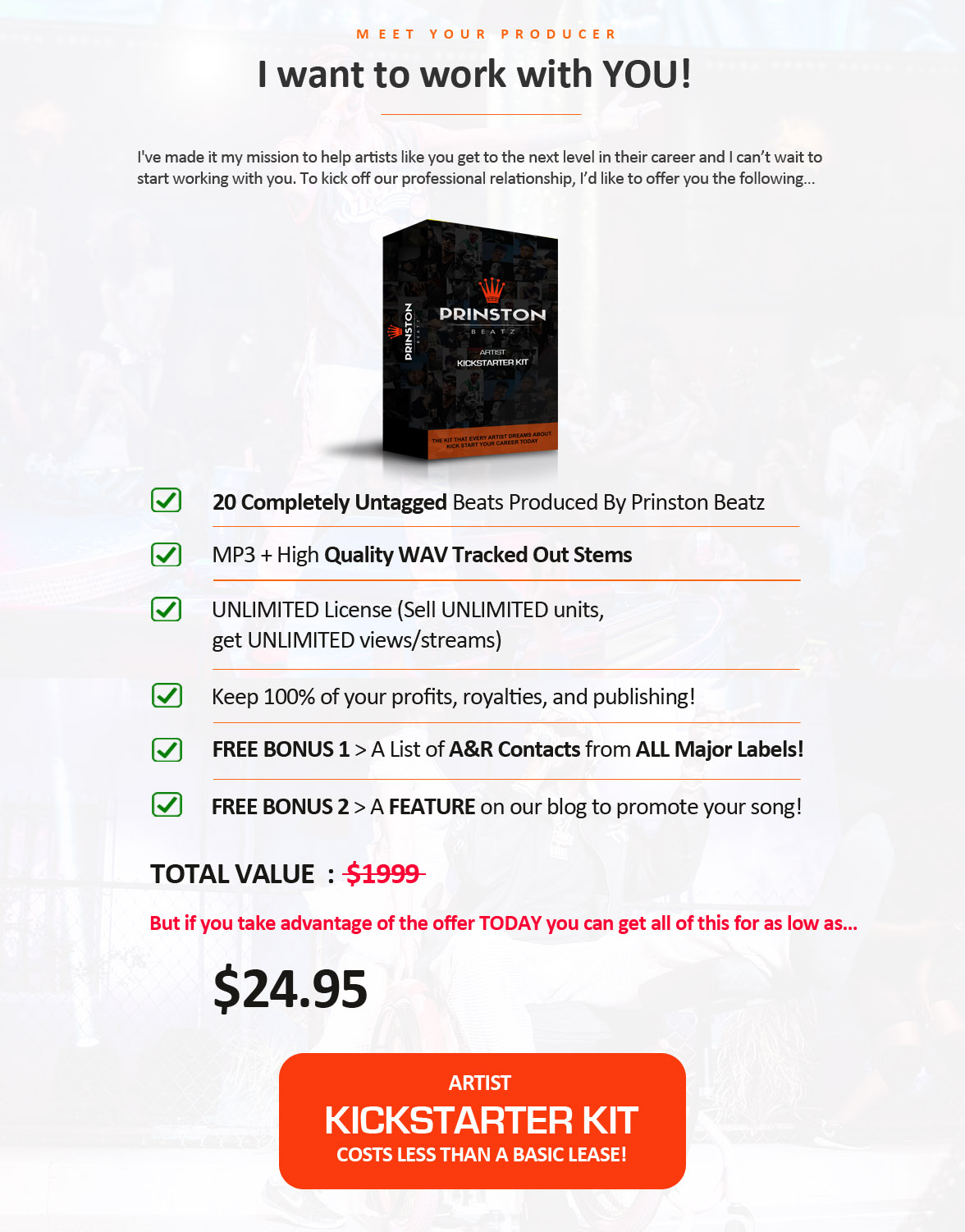 Get $1999 worth of Beats with Unlimited Licenses for just $24.95!
_________________________________________________________________________________________
CLICK THE PAYPAL BUTTON BELOW TO PURCHASE
All orders processed through a secure network.
Money Back Guarantee – Privacy Guaranteed – 100% Secure Information
I pride myself of great production. You can listen to some of these beats yourself so that you can hear that I provide nothing but
PREMIUM INDUSTRY BEATS AND INSTRUMENTALS
NOTHING BUT LISTEN BELOW!!!