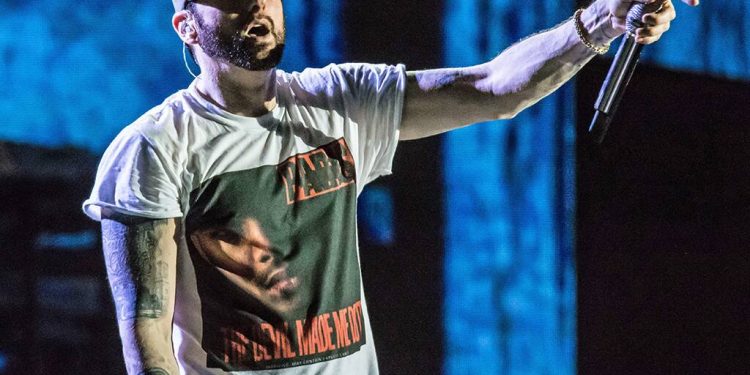 It's the 47-year-old's 11th studio album and the first since dropping Kamikaze in 2018.
Eminem shows he hasn't lost his skills and even opens up about the ongoing feud between him and fellow musician Machine Gun Kelly in 'Unaccommodating'.
He hasn't mucked around with getting things organised for the surprise drop, as he has also released a music video for one of the songs: 'Darkness'.
While fans would have loved the hype of an album promotion, surely they can't be upset that the icon has brought the songs out of nowhere.
It'll be interesting to see whether Mariah Carey made the cut in one of his songs on Music To Be Murdered By after the hitmaker's Twitter account was hacked just before the New Year.

The tweets have now been deleted, but because the internet is a savvy place, some clever sod managed to get some screenshots of Ms Carey's account before they disappeared.

One read: "Eminem has a little penis."
Another said: "Eminem can still hold this p***y."
Understandably, Carey (or more likely her 'people') decided to delete the tweets, later joking: "I take a freaking nap and this happens?"
However, she didn't confirm whether or not she does believe Eminem has a little penis.